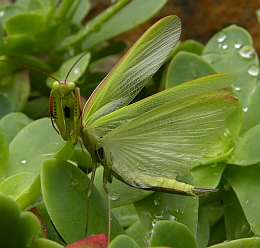 A Family Wildlife Holiday in the
Picos de Europa
Introduce your children to insects and other wildlife in the mountains of northern Spain this summer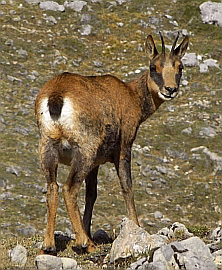 © Teresa Farino During the week's tour we will be exploring the forests, haymeadows, waterways and high peaks of the valley of Liébana, situated on the southeastern flank of the Picos de Europa, from a friendly, family-run hotel in Pesaguero, which is equipped with an open-air swimming pool.
The spectacular mountain landscape of the Picos de Europa is farmed in a manner that has remained virtually unchanged for centuries. As a result, it is home to an enormous variety of wildflowers, mammals, birds, reptiles and amphibians, as well as an extraordinarily diverse invertebrate fauna. Griffon Vultures are seen almost every day, often at close quarters, Golden Eagles nest at the head of our valley, the meadows and forests are the haunt of all manner of small birds, and the alpine zone should turn up Alpine Accentors, Snow Finches and extremely sociable Alpine Choughs at this time of year.
Lizards of half a dozen different species are ten-a-penny in warm weather, while among the amphibians we might see are orange-bellied Alpine Newts, lime-green and black Marbled Newts and dumpy little Midwife Toads. We also hope to encounter the occasional mammal, with sightings of Red Squirrel, Southern Chamois, Roe Deer and Wildcat the most likely at this time of year. In addition, Pesaguero lies within the Spanish Brown Bear protection zone, and although we don't expect to see one of these magnificent mammals, we often find their tracks around the village in late summer.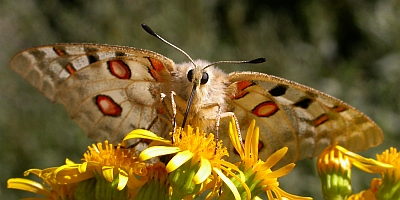 © Teresa Farino
The principal focus of the tour, however, is a series of close-up, hands-on encounters with the creepy-crawlies that children find so fascinating. To this end we will be looking at butterflies, moths, dragonflies, crickets and grasshoppers, beetles, spiders and, indeed, anything else that catches their attention, using butterfly nets and beating trays. We will also set up the moth trap every night on Teresa's terrace, and examine the contents first thing in the morning, and in this way we should encounter a number of the larger moths that so captivate children. Freshwater habitats will also be investigated, using fishing nets where necessary. Anyone who has an interest in close-up photography will be in their element here!
One highlight of the tour is the opportunity to swim in a small mountain lake, where dragonflies abound and White-clawed Crayfish lurk under stones. Another high point – literally – is a trip up in the cable car at Fuente Dé, which will enable us to take a close look at the flora and fauna of the alpine ecosystems of the Picos de Europa. There will also be the option of spending a day on one of the superb sandy beaches of the nearby Atlantic coast.
"I just want to thank you for giving us all a wonderful holiday. It turned out just as I had hoped it would; having a personal guided adventure with an expert was much better than I had dreamed of." // "Thank you so much for a lovely week. You did a great job helping Imani get to know some of the nature around her and also with the photography."
John C. // Justin C.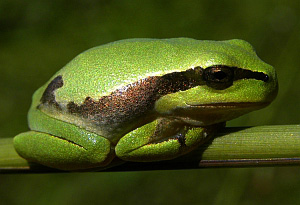 © Teresa Farino
A family wildlife holiday in the
Picos de Europa
Leader: Teresa Farino
2018 Dates: Thurs. 2 August – Thurs. 9 August
(8 days / 7 nights)
Price: 1,390€ per adult, 1,040€ per child under 14, including half-board, en suite accommodation at Posada El Hoyal, picnic lunches, minibus/4WD transport throughout, all entry fees and field equipment and the services of Teresa Farino as leader. A single-room supplement of 150€ is applicable.
Although the cost of the tour is given in euros, clients may pay in sterling, the exchange rate to be calculated at the time of payment using www.oanda.com
This is a land-based tour. Flights and travel insurance (obligatory) are the responsibility of the client.
Pick-up details: For this tour, clients will be booking their flights independently. Teresa will be meeting the British Airways flight from London Heathrow to Bilbao, which gives us by far the most convenient flight times for these dates as well as giving us almost eight full days in the field. Details are as follows:
2 August (BA0466)
Departs London Heathrow at 08.35
Arrives Bilbao at 11.30
9 August (BA0469)
Departs Bilbao at 19.40
Arrives London Heathrow at 20.30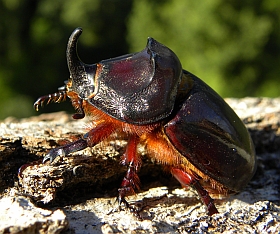 © Teresa Farino
Alternatively, those travelling to the Picos independently can arrange to meet the group at Posada El Hoyal on the first evening.
Group size: maximum 8 clients (all children must be accompanied by an adult).
Booking information: please contact Teresa Farino for further details and a booking form, or if you have any queries about these tours.

E-mail:
Office phone:
(+34) 942 735154
Mobile phone:
(+34) 656 337129
Address:
Apartado de Correos 59
39570 Potes
Cantabria
Spain


"We all had a truly memorable week with you in the Picos, which was in many respects due to your efforts. Not only did you take us to many beautiful places in search of more and more butterflies, but you looked after our every need perfectly, from when you first met us at the airport, until you dropped us off there a week later. Thank you so much. We will recommend you to all of our friends who we think would find your butterfly trips to their liking and hopefully you will meet some."
Barrie, Anita & Elliot S. August 2006