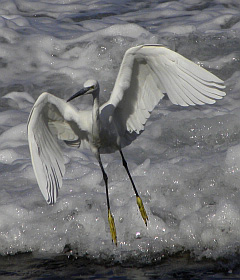 In order to vary the range of destinations available to her clients, Teresa will not be leading the following tours in 2017:
Wildlife of Western Portugal
Wildlife of Almería
Somiedo in Spring
The Sierra de Grazalema
A Feast of Flowers in the Picos de Europa
Springtime in the Picos de Europa
Wildlife of the Catalan Pyrenees
Butterflies and Moths of the Picos de Europa & Páramos of Northern Castile
Butterflies and Moths of the Southern Valleys of the Picos de Europa
In Search of the Littlest Grizzly: Cantabrican Brown Bears in Somiedo Natural Park
Autumn in Extremadura
Instead, she is organising an her usual all-round natural history tour to the Western Canaries (Tenerife & La Gomera) in March (co-led by Jeff Clarke), followed by a new early-spring long weekend for Spanish Festoons and other wildlife in the Picos de Europa. Come May, Teresa will be revisiting Extremadura and observing Spring Butterflies and Moths in the Picos, as well as running a new trip to track down Spanish Moon Moths, butterflies and orchids galore in Navarra, following an extremely successful reccy to the area in 2016.
In June you can join her on a two-base excursion to south-west Spain, where butterflies and dragonflies are the primary focus, after which she will be returning to Benasque in the Aragonese Pyrenees, for flowers, butterflies and a wealth of other wildlife. High summer trips include a two-base natural history experience in the Picos & Páramos, in collaboration with Jeff Clarke, followed by her long-running family wildlife tour in the Picos de Europa, with a 25% discount for children under the age of 14.
In early September Teresa will be repeating her late-summer excursion to the Catalan Pyrenees, where a wealth of butterflies, dragonflies and grasshoppers and crickets are on the menu, followed by her annual Autumn Moths Weekend in the Picos. These will be followed by her final tour of the year: the mid-October invertebrate extravaganza in Cádiz for macro-photographers, once again in association with Jeff Clarke.
Don't forget that Teresa is also available for daily natural history excursions in the southern and eastern Picos throughout the year.
Please click here to see the selection of wildlife holidays Teresa is offering in 2017